I've been a busy little elf this weekend. I got to make something for one of the little girls in my family. I knew she had a little kitchen, so I thought I would make her a little apron. I've been wanting to make an apron that could hold crayons. I finally decided to just make both!
Here it is....
The Double Sided Apron
!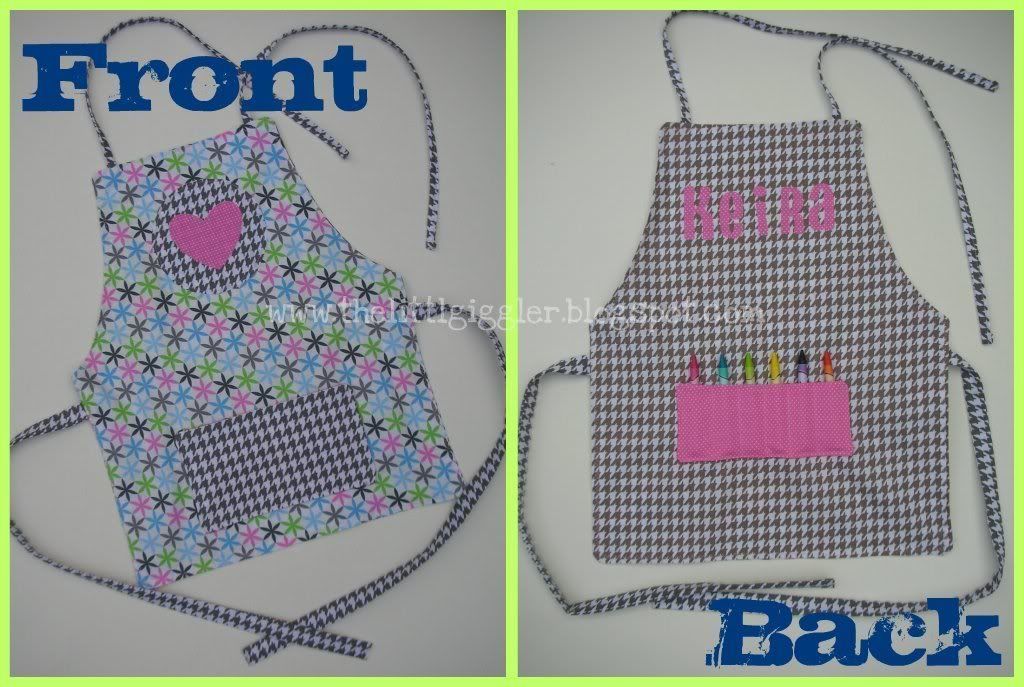 Pin It
I'm really happy with the way it came out. I hope she loves it! I know the little giggler does. I'm sure I'll have to make another one for her. :) And you know I'll be making a
little chef hat
to go with it!
The "cooking side" has a pouch with two pockets for spatulas and what not.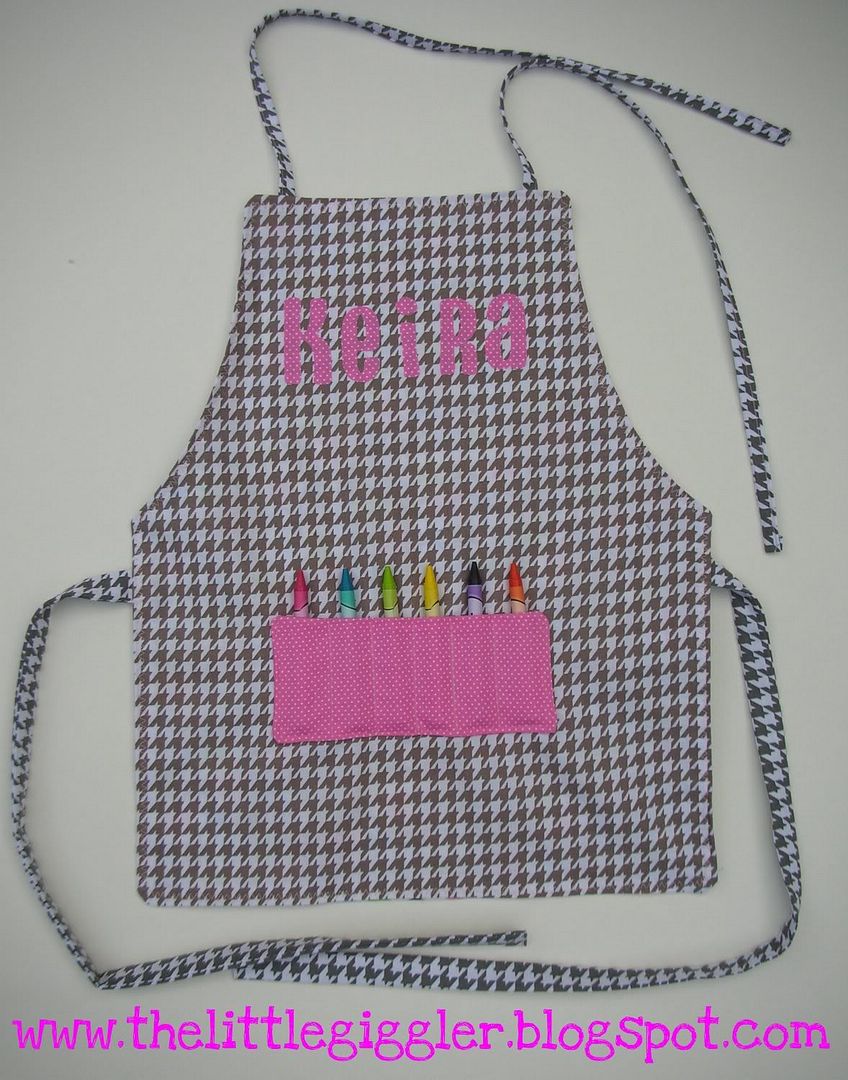 The "artist side" holds six crayons.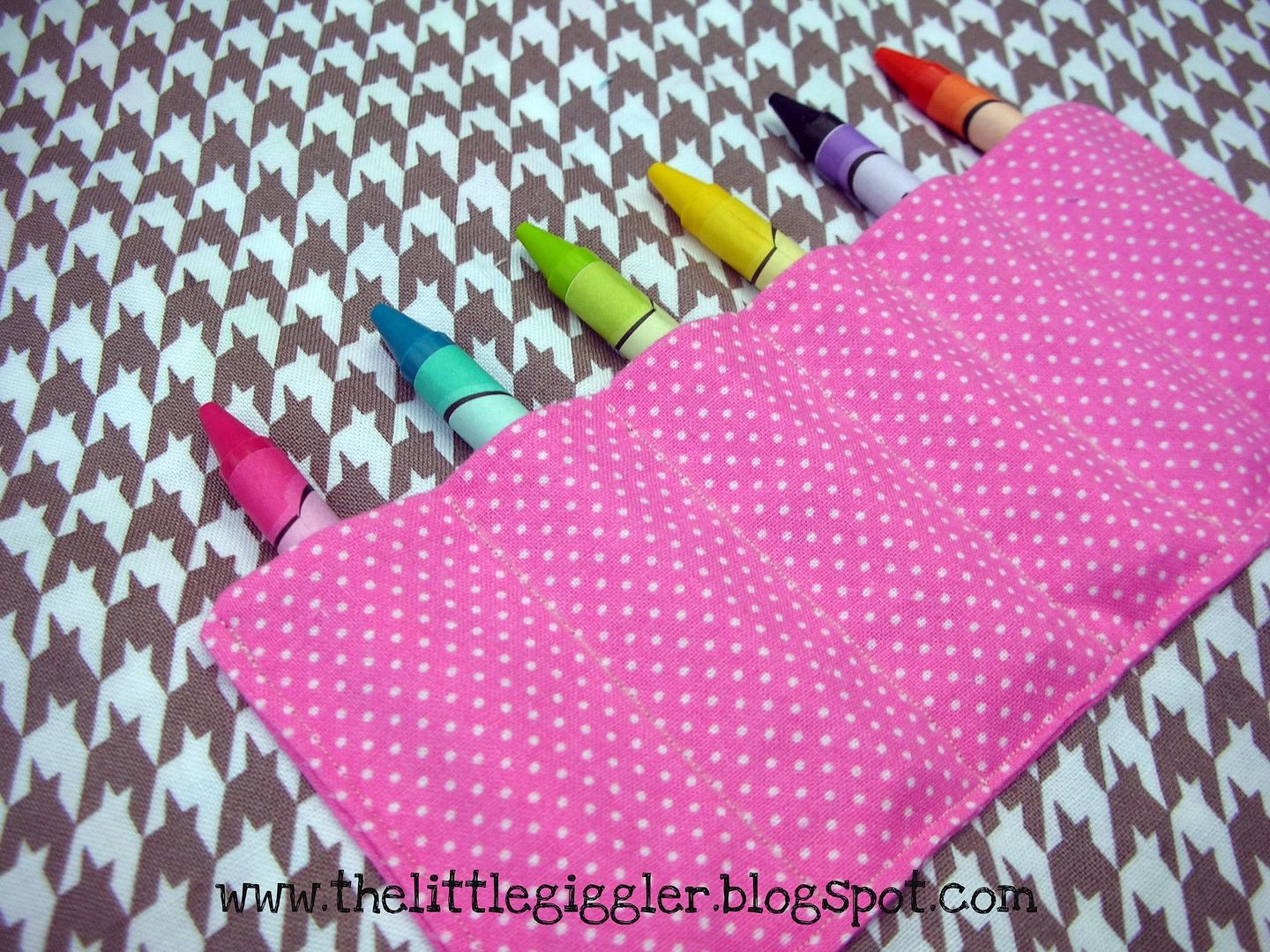 Do you love it as much as I do?
Tell me what you think!
I like to link up to
THESE
parties.