We took a little trip to Ikea today. My husband needed a new desk and I needed a 50 cent hot dog. After MANY measurements and confusing Swedish names I finally got my hot dog. And we bought a desk and a bookshelf too.
We had to move some things around to make room for the new stuff. Which meant I had to actually organize the stuff that I've been meaning to organize for weeks.
I started with all my ribbon. I tried that trick where you stick the ribbon through the holes in the basket, so you can just pull and cut. Great idea, but somehow I still kept ending up with this.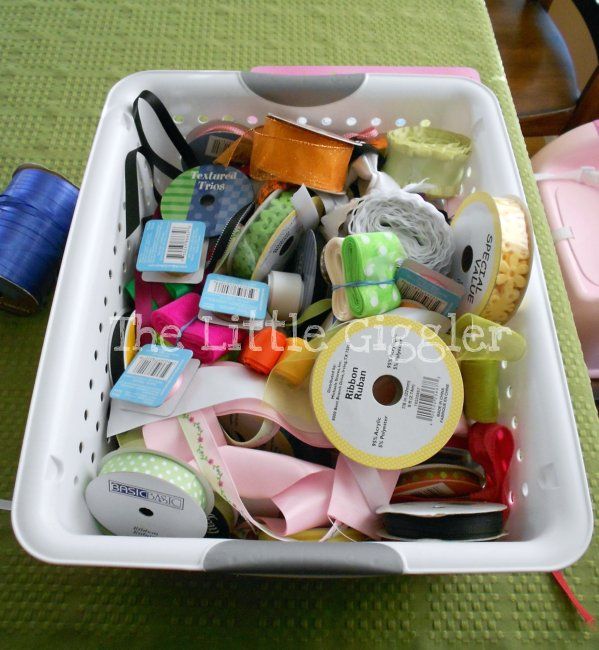 So, I'm trying something else.
I got four skinny wood dowels. I stuck one end through the hole.
Loaded up my ribbon.
Then stuck the other end of the dowel through the hole on the other side of the basket.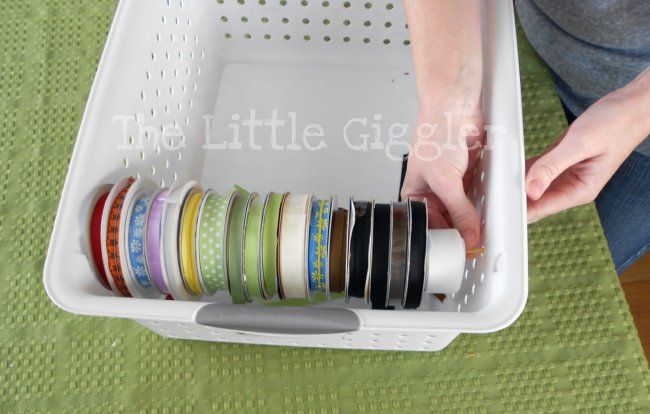 Much prettier don't ya think?
I thought I would have to secure the ends, but the weight of the ribbon keeps it in place. Now what to I do with all my bobbins that don't have holes? Any suggestions?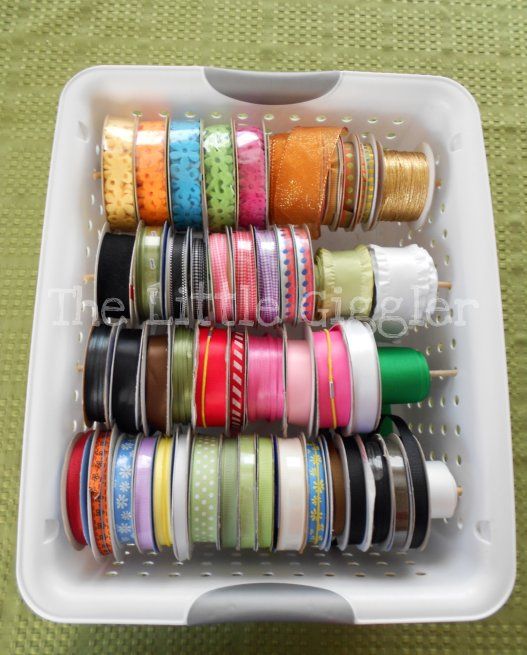 I like to link up
HERE
.