Hey there! I'm so glad the weekend is here. This week has felt so long and I just wanna move on to the next already!
Yesterday I shared the tutorial for the Knit Bow Headband. You can find it
HERE
in case you missed it. Now I want to show you how to add a knit rose to your headband.
Supplies Needed
1in x 20in piece of Knit
Felt Circle
Two Felt Leaves
Sewing Machine
Thread
Hot Glue & Gun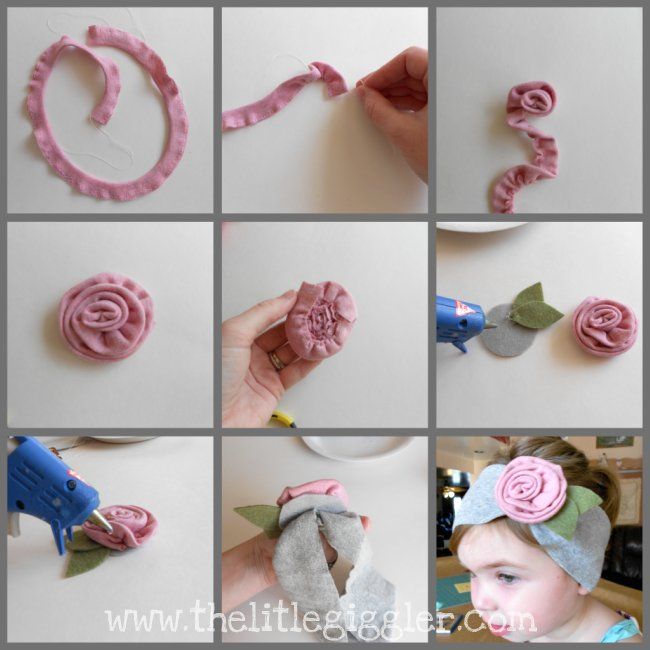 Step One: Fold your 1in x 20in piece in half lengthwise & pin. Set you sewing machine to it's largest straight stitch and sew the raw edges shut. It's ok if it looks a little wonky, you wont see it.
Step Two: Pull your thread to gather the fabric. Tie off and cut the thread when your done gathering.
Step Three: Start rolling (with the raw edges down) the fabric kinda tight so it looks like the middle of a rose.
Step Four: Roll up the rest and fan it out and adjust as you go. You don't need to glue as you go. It will stay put.
Step Five: This is what it looks like on the bottom before you glue.
Step Six: Grab your felt circle. Glue your felt leaves to the circle.
Step Seven: Add hot glue to the entire felt circle and carefully place your flower on top. Tuck in the end and glue.
Step Eight: Flip you flower over. Add a dot of hot glue to the center of the felt circle. Line up the seam of your headband with the center of the circle. Carefully glue the rest of the felt circle to the headband.
Step Nine: Put it on your little giggler and snap some pics!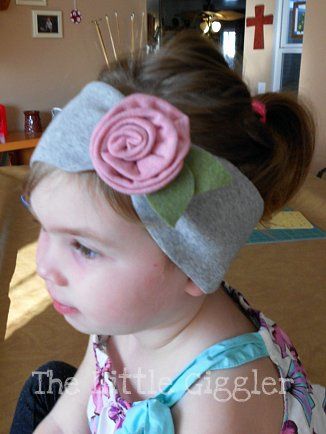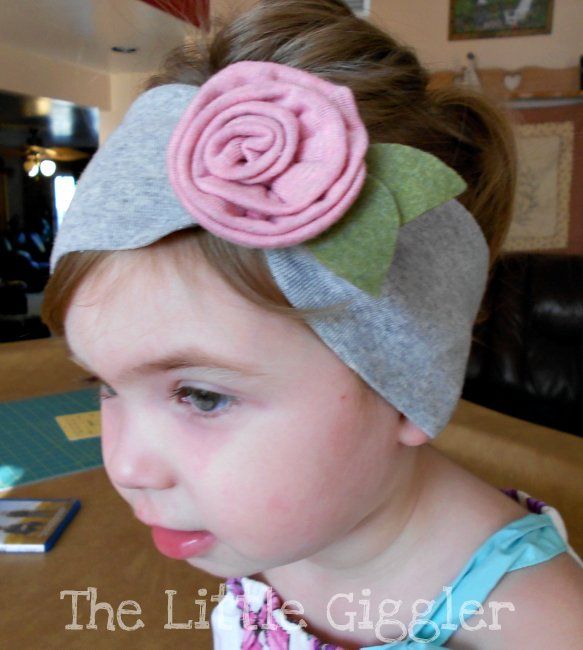 I hope you all have a great weekend! Thanks for stopping by!!
I like to party
HERE
!