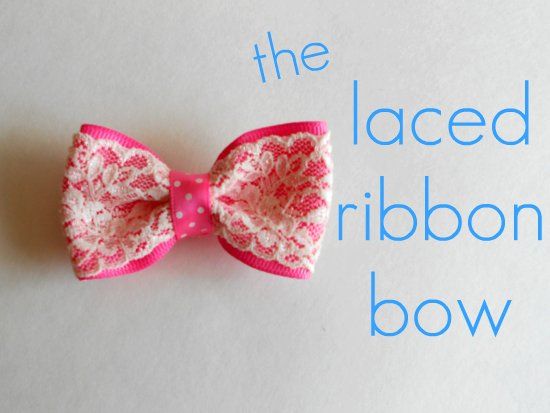 I love all things girlie. Pink, lace, ribbons, and bows! I love em' all! So I decided to roll them all into one pretty little bow. The Laced Ribbon Bow!
Here's what ya need to make one:
6" Piece of 1 1/2" Ribbon
6" Piece of 1 1/2" Lace
Ribbon Scrap For Middle.
Needle & Thread
Sewing Machine (optional)
Hot Glue & Gun
First you need to determine the size of your bow. I wanted mine 3 inches, so I cut my ribbon and lace 6 inches long. (Pay no attention to that small scrap of pink ribbon)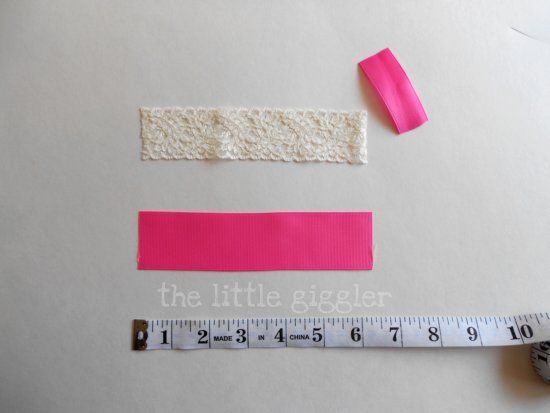 Place your lace on top of the ribbon and pin.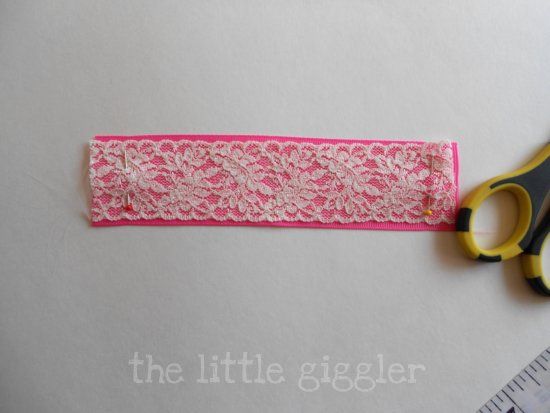 Sew a straight line down the middle.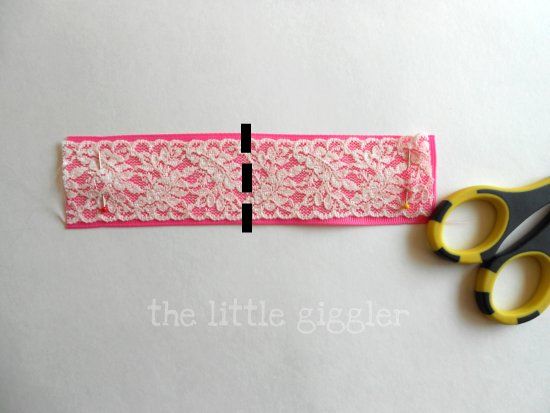 Fold in half with the lace on the inside a sew shut. I kept my pins in for this step to keep the lace in place. Just be careful not to run them over.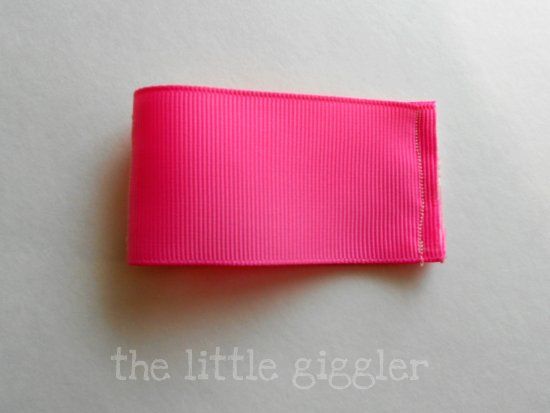 Turn the bow right side out. Scrunch it together until you think it looks cute.
Hand sew your scrunch.
Add some hot glue to the back. You can attach it to a clip or a headband. What ever your little heart desires. I attached this one to an alligator clip.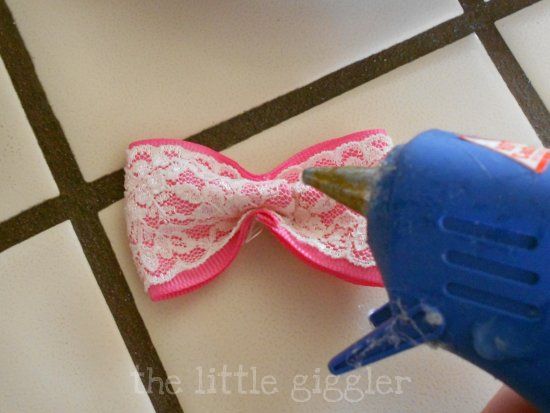 Wrap your coordinating scrap piece of ribbon around the middle of your bow and hot glue it.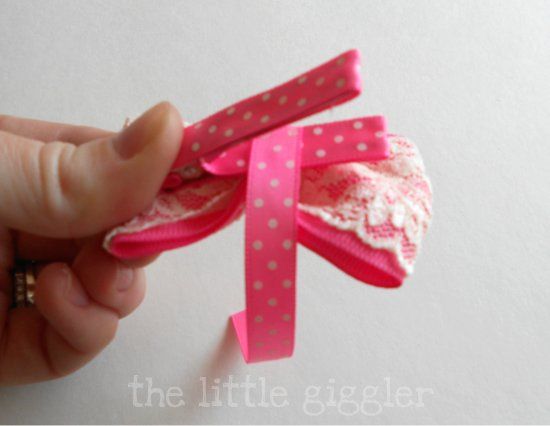 Bam! Now you have a super girlie bow.
Here are some others that I made. You can't really see the black one, but I promise it looks cute in person. :)
For the purple bow I used a strip of fabric instead of ribbon. I singed the edges with a lighter so it wont fray.
Now go make some bows already!
Don't forget to link up your projects to The Love it and Link it party
HERE
.
I like to link up to
THESE
parties too!