I'm gonna share a little secret with you today. I don't wash my hair everyday. EEK!! In fact I hate washing, blow drying, flat ironing, the whole thing! It takes forever and it's a pain in my butt. But, if I don't do it I look a hot mess and if I don't wash my hair everyday my scalp gets oily. UGH. Where's my Judy Jetson conveyor belt already?! Screw the Ipad. I want to push a button and be ready for the day!
So what do I do if I don't want to look like a hot mess or walk around with an oily scalp?!
I'm sure you've heard that if you put baby powder on your scalp it will absorb the oil. This is true.
But how do you get it there you ask?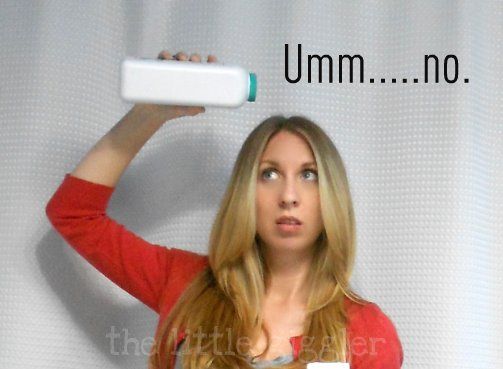 All you need is the baby powder, a plate, and a teasing brush.
Pour the baby powder on the plate. Rub the brush all up in the baby powder.
Brush your roots.
Let your blow out live another day! And sleep in a little longer. :)
(This pic is ridiculous by the way. I guess I take oily roots very serious. :) )
That's my beauty secret. What's your secret?