I'm feelin' happy.
I'm feelin' scrappy.
Let's make a headband.
Grab some supplies.
You'll need a sewing machine and a needle & thread.
Cut three circles from your fabric scraps. I used a 1 1/2in. button as a stencil.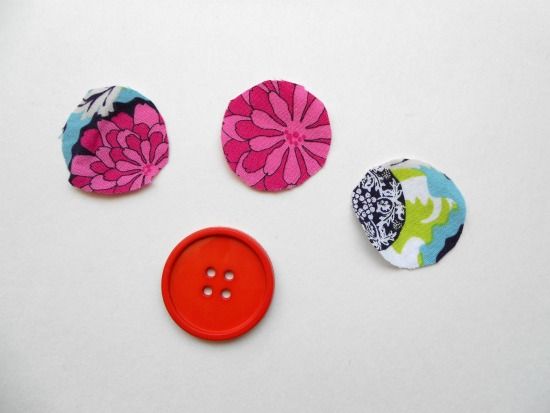 Cut three scraps from your felt. Make sure they're a bit bigger than your fabric circles.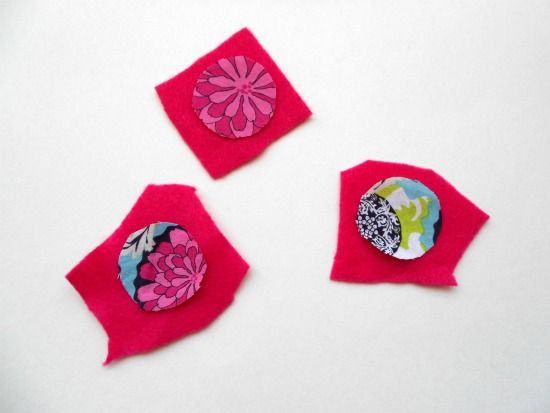 Sew two circles or go wild and sew swirl. I used a bright colored thread. I love the way it looks! Just hold the fabric taught. You don't need to pin.
Trim the felt into a circle so you can still see it.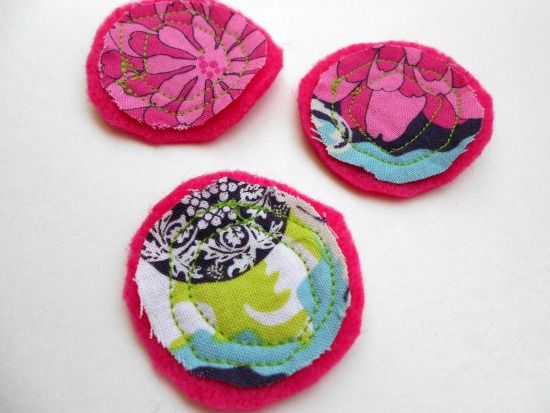 Cut a 1" x 4.5" piece of felt and a 14" piece of elastic. Sew the ends together as shown in the picture. If your elastic is skinnier you can use a skinnier piece of felt too. Just match them up.
Sew the middle of the circles to the felt strip.
Hand sew your buttons on and your done!
What do you think?
These are super light weight comfy headbands. My little giggler wore hers all day. That NEVER happens!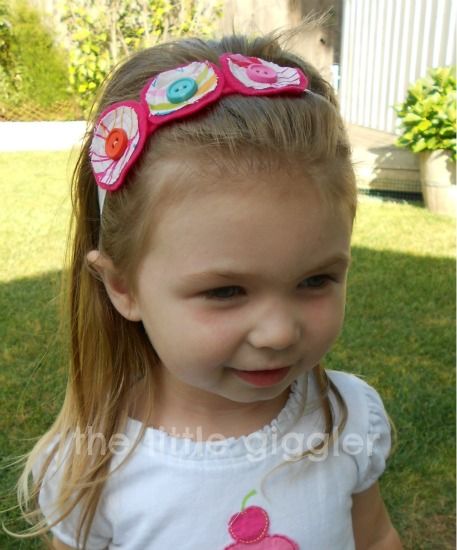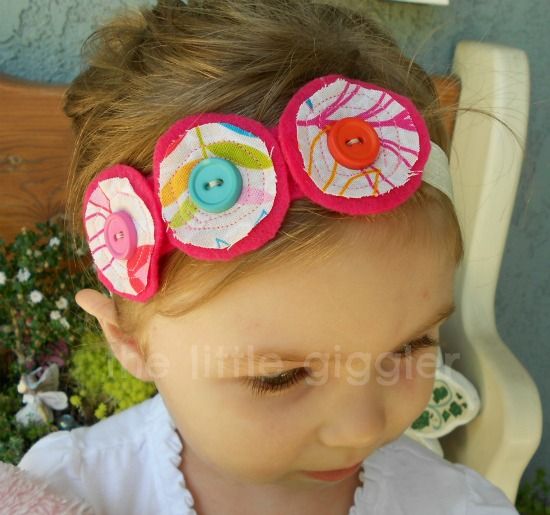 I like to link up to
THESE
parties!