Today was my wonderful Mom's birthday. Happy Birthday Mom!! We had a great day watching racing and eating a bunch of great food!
Let me tell you a little bit about my Mom...
She LOVES sweet tea.
She goes to McDonald's everyday to get one.
They know her.
They give her free toys for the little giggler.
So...knowing her birthday was coming up I thought I would make her something practical. Something she could use all the time. Something she could look at everyday and think "wow I have an awesome daughter" (hehe).
So I made a SWEET TEA KOOZIE!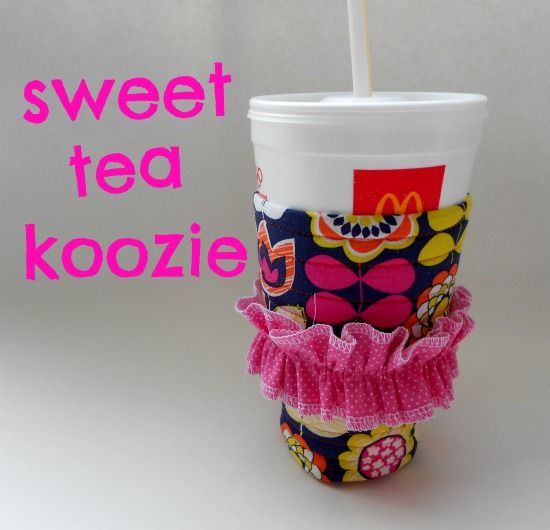 I bought a sweet tea from McDonald's, dumped it (because, holy crap yuck!), measured the cup, and whipped up a koozie.
Then I made her a Keep Calm and Drink Sweet Tea print for her office.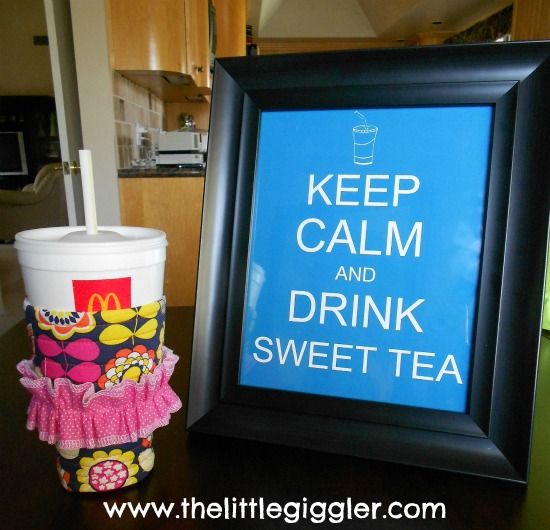 She loved it! Yay!
Here's the printable so you can enjoy it too! Just right click it and save. I printed mine 8 x 10.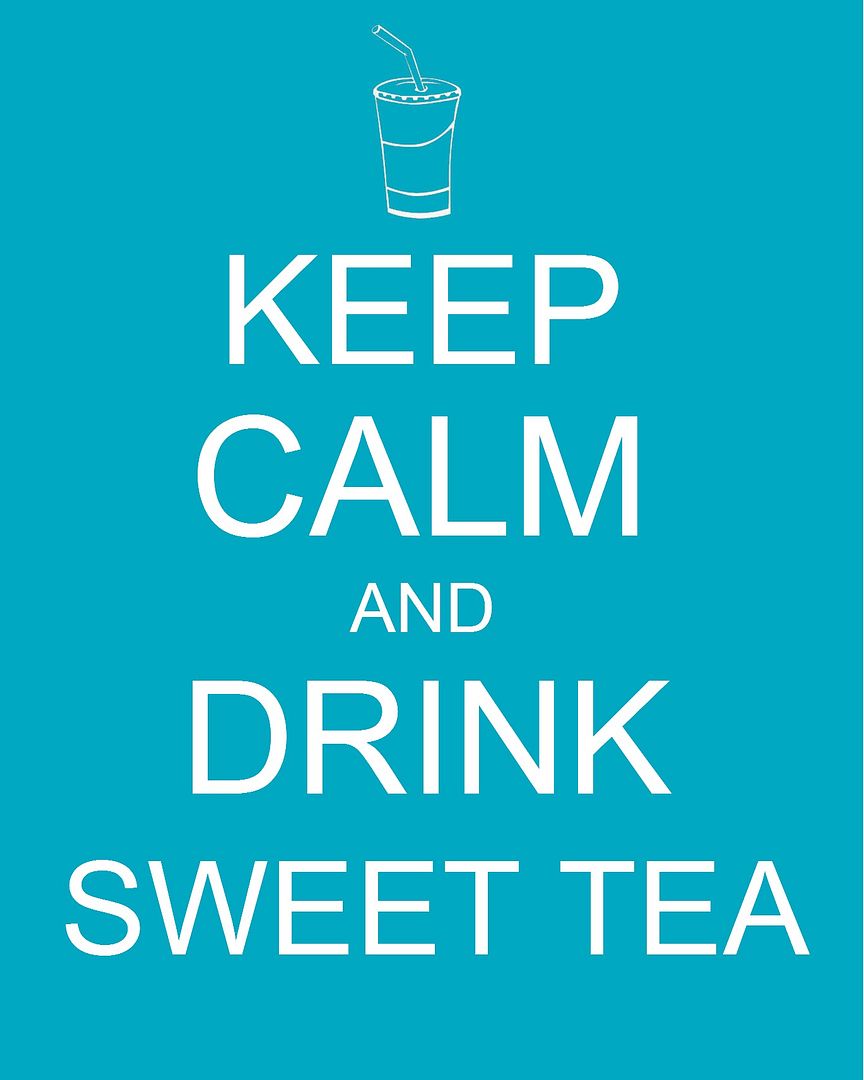 drink graphic via
I like to link up to
THESE
parties!