We love to paint around these parts! Art is a great way for kids to build confidence and express their creativity. We also think it's super fun too! You can find some of our painting projects here and here.
Most of the time I'm following around my little toy tornado of a daughter and constantly cleaning. When she paints it's a great time for both of us to let loose. She can go wild and make a mess and I can just let her do it. (and freakishly clean later)
She knows I make stuff all the time and I think she thinks it's pretty cool. I thought it would be fun for her to make something that we could ooh and ahh at and hang on the wall.
So here's what we did...
Grabbed some canvas fabric that my Grandma had given me. I cut it to the size I wanted.
Used some Rit Fabric dye for a little background color.
We laid it out on my in-laws patio. They got pavers put in the next day, so I didn't have to cover the ground at all.
Then we gave her some paint and paint brushes and told her go to town.
And she did.
You could totally customize this to match your decor. I let her pick out all the paint for this one, but I did sneak the bright orange out of the bag. ;)
Yes. This post is picture HEAVY.
I had to join in the fun too. :)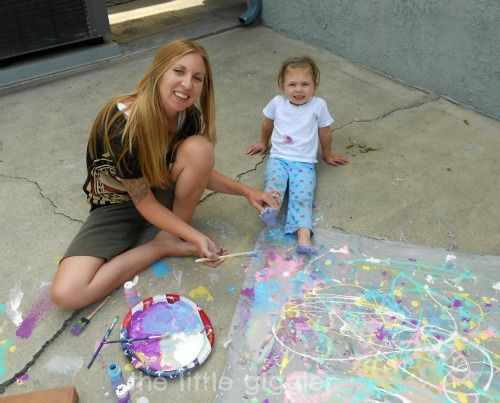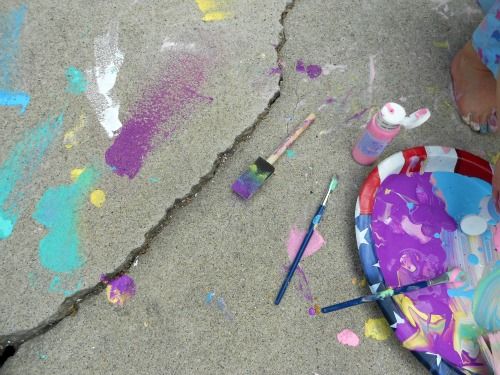 My hubby made a wood frame.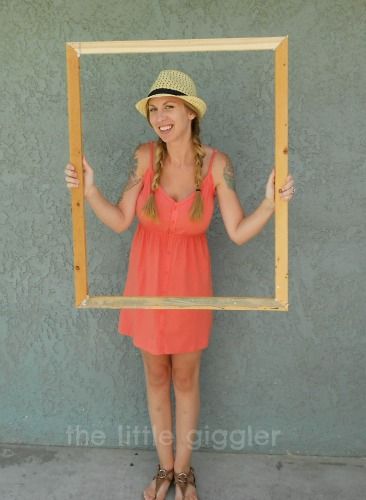 He stapled the canvas onto the frame.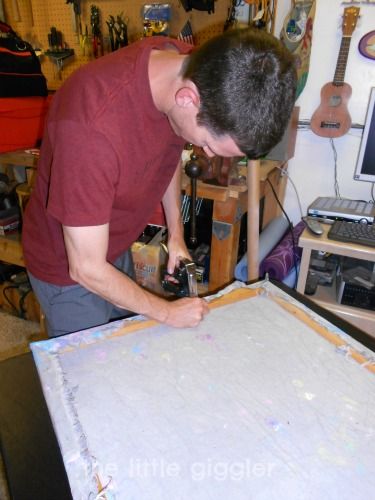 And there you have it! She's very proud of it. She thought it was so cool when we hung it on the wall. My husband and I love it too. It's something special that just puts a smile on our faces every time we look at it.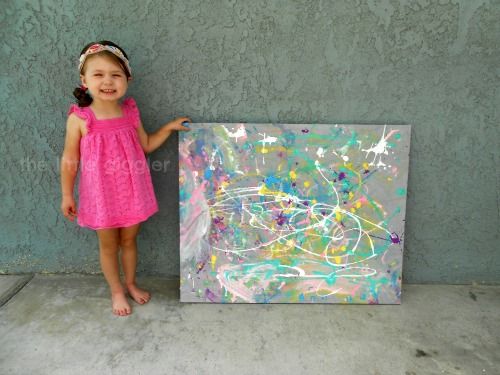 She said her favorite part was the white.
Now go grab your kids and some paint and have fun!
I link up to THESE super swell parties.