I tried something new this weekend!
I was flipping through my trusty Martha Stewart encyclopedia (which I do on a regular basis because whoa) when I got to the embroidery section. I love embroidery. I think it's so awesome that you can create beautiful things with just fabric and needle & thread. And it's not just for grannies anymore! It's evolved into modern home decor.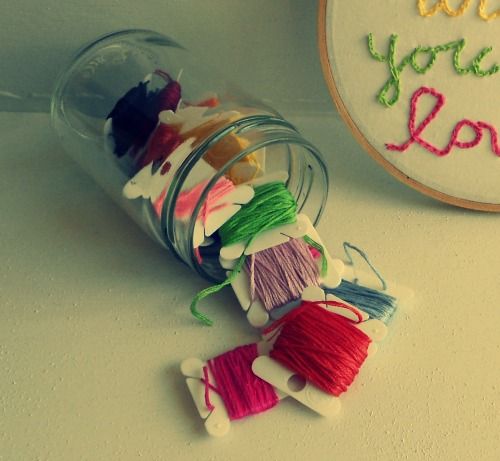 I've dabbled with embroidery here and there, but never anything more than a basic stitch. For this project I went with a chain stitch. It looked easy enough for a beginner. I practiced a bit and then I just went for it.
What do ya think? Awful? Lay it on me. I can take it.
It says "little one you are loved". I made it for my daughter's room. My husband thought it said "little are you are loved". LOL! OK. It's not perfect, but you have to admit I nailed the word "little".
If you love embroidery too, but don't have the itch to stitch I found some great shops here and here.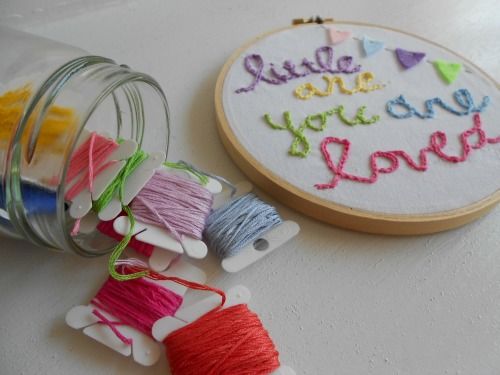 Can anyone recommend a good disappearing ink pen? Mine was completely worthless.
I'll be linking this project up to
THESE
parties.
Happy Monday lovelys.