Halloween is just around the corner and I can't wait! My daughter has thrown about five costume ideas at me so far. I'm waiting a couple more weeks for one to stick. In the mean time I'm keeping busy with this little sailor tank top. You know....in case she wants to be Shirley Temple or something.
Supplies Needed:
White tank top
Freezer Paper
Fabric Paint
Sponge Brush
Red Fabric
Iron
Sewing Machine
Heat n' Bond Lite
Cut your freezer paper into 1 inch strips. The length should be wider than the shirt.
Using a dry iron (no steam), iron each strip of freezer paper to the shirt. Keep them about an inch apart. I purposely made the freezer paper hang off the sides. That way when you flip it over you can line up the strips. You can iron the front and back one after the other. No need to wait.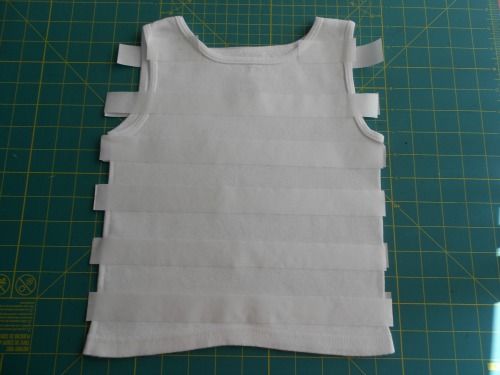 Put a piece of cardboard inside the tank top. I just happened to have a FedEx envelope and it worked perfect.
I used Tulip fabric paint in Royal Blue.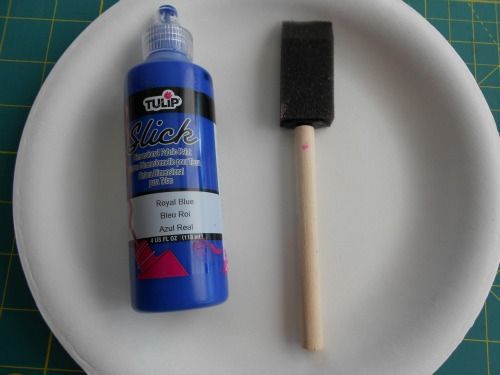 Dab the paint on the fabric. Make sure you get the sides too. This is a ribbed shirt and it has to stretch, so I didn't paint solid lines. I gave it a worn in look.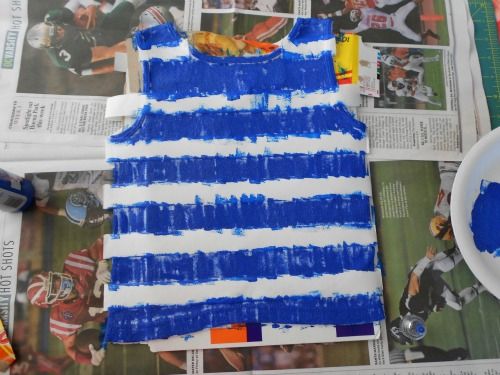 Here's a closer view. Allow the paint to dry completely before flipping over and painting the back. I waited about and hour.
Once the shirt is completely dry. Peel off the freezer paper. This stuff works amazing by the way. I didn't have any bleeding!
I'm really happy how the sides lined up too. :)
The Tulip paint suggested waiting 72 hours before washing. So that's what I did people. I waited 72 hours and washed the shirt. I wanted to make sure it was legit before I put more work into it.
Next, you need to print out the anchor (it's at the bottom of the page) on letter sized cardstock. You can re-size if you like. Cut the stencil out. Grab your Heat n' Bond lite and red fabric.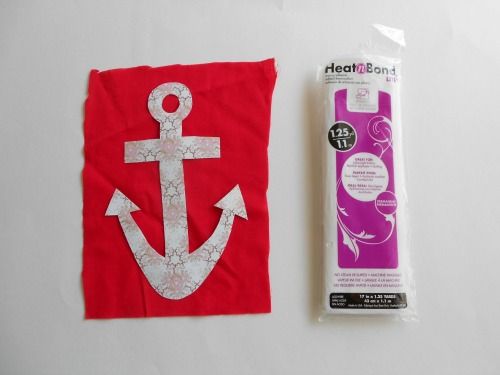 Iron the Heat n' Bond to the wrong side of your fabric.
Trace the anchor stencil on to the Heat n' Bond then cut it out. This was the last piece of Heat n' Bond I had left and of course it was a teeny bit to small. I just made sure I cut it out right.
If you'd like you can actually print directly on the Heat n' Bond. Check out
this
tutorial before you do that.
I feel like I'm saying Heat n' Bond a lot. Sorry. Heat n' Bond.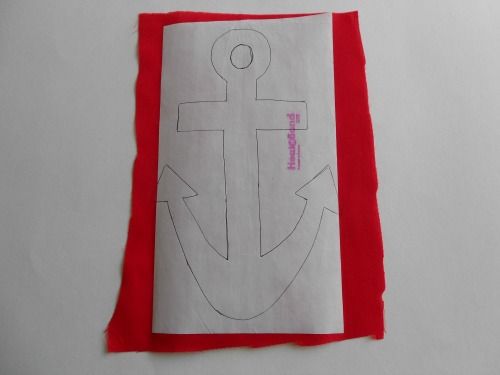 Peel the paper backing off.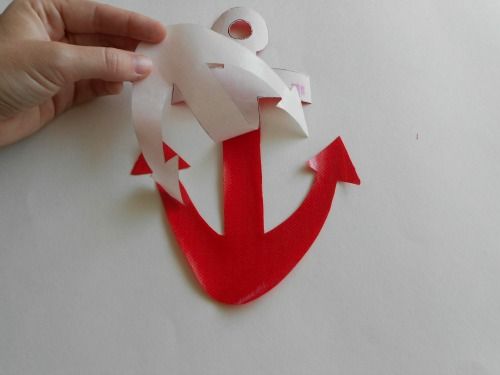 Center the anchor on the top. Carefully place a towel over the anchor without moving it. Then iron over the towel. Slowly move the iron around for 10 seconds. I used the towel because I was afraid the iron would stick to the paint.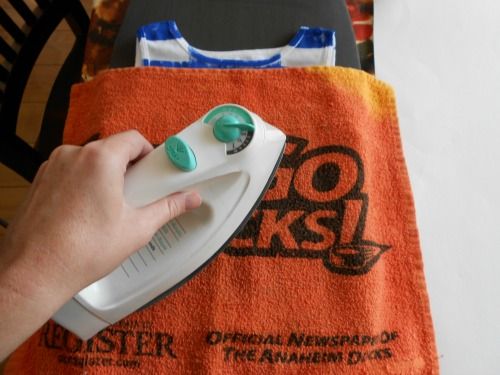 Sew around the perimeter and your done!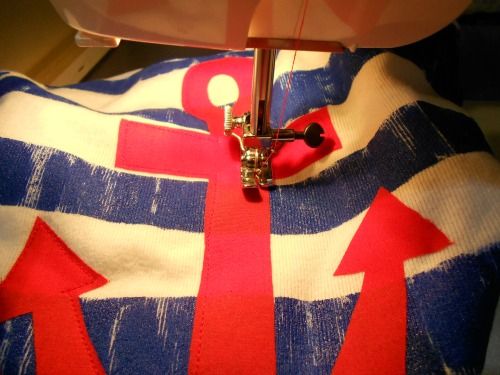 This is the part when I'd post a picture of my little giggler wearing the cute new outfit I made her. But that's not happening. She's still on strike. I don't blame her. I hate getting my picture taken too. :)
I did manage to get her in the shirt and this cute little pair of jeggings from Target for about 5 minutes. Apparently she hates wearing pants now too. All I can tell you is that it looked super cute. You'll just have to take my word for it.
Download HERE.
What are your kids gonna be for Halloween? Are you making their costumes? I'd love to know what you're making!
Have a great day friends!
I'll be linking this up to THESE parties.