You all remember Little Miss Lola right?
Well....she was getting a little lonely.
So I whipped her up a boyfriend!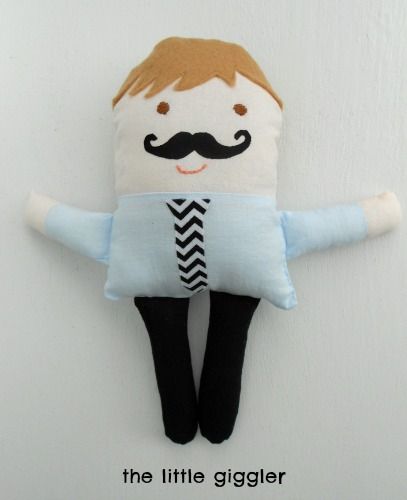 I wanted to name him Lenard, but my little giggler said no way. She didn't like that name. When did 3 year olds become so opinionated? She decided to name him after her daddy because she's the sweetest.
Anyways, "Lenard" is a twenty something banker from the mid west. He has a degree in awesomeness. In his spare time he likes to watch football and go fly fishing. His favorite food is a chili dog with extra cheese. He loves his mama and his dog Fred.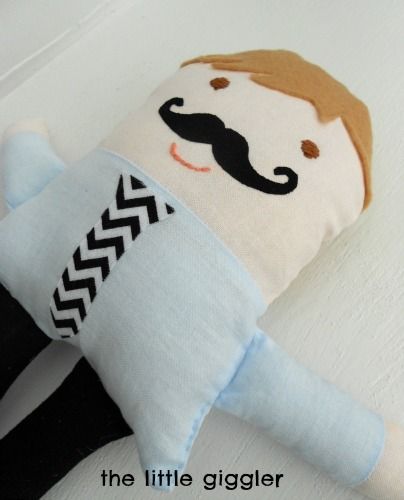 Also....he rocks a mean mustache.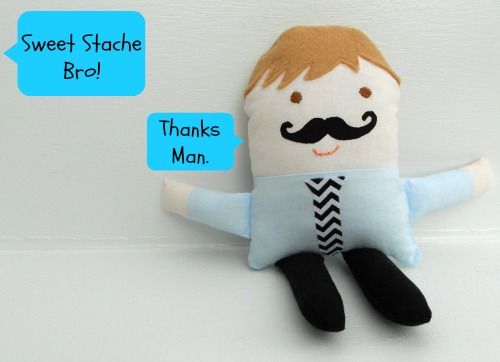 And he doesn't mind at all that Lola is taller.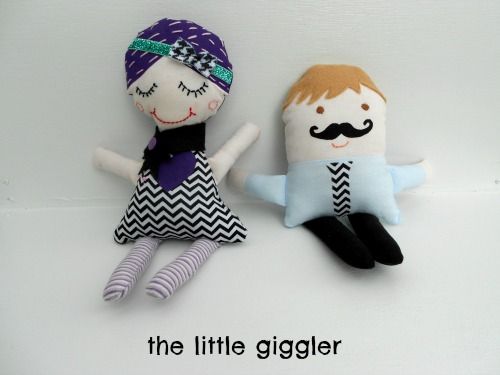 I hope everyone had a wonderful Thanksgiving!! Have a great weekend!
I'll be linking up to THESE parties.
HOLLA!