Got an old sock?
Need a new Christmas ornament?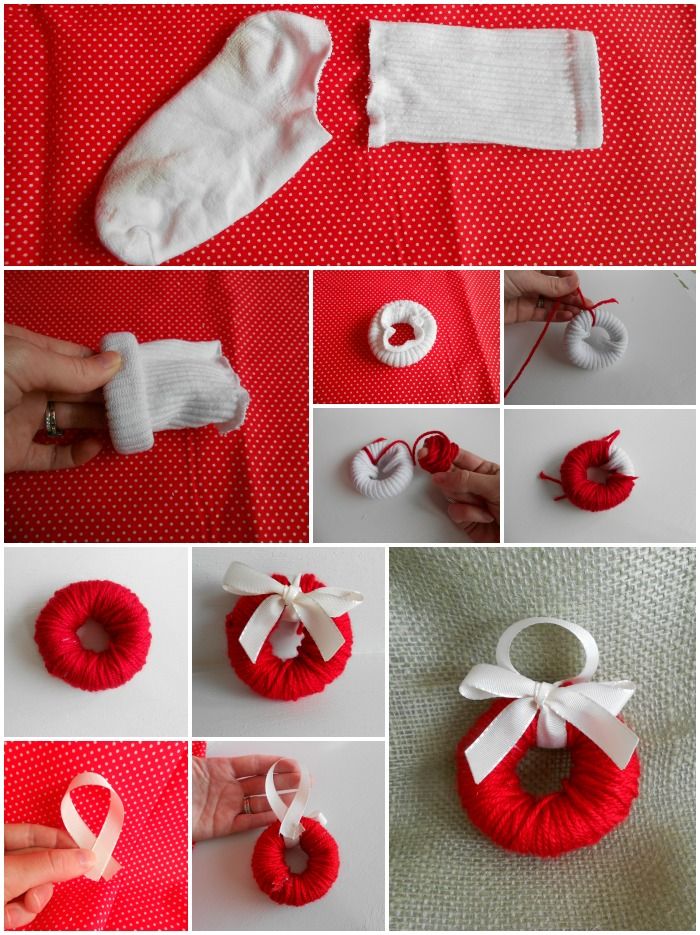 Cut the sock at the ankle.
Roll the sock into a doughnut.
Hot glue the ends so it doesn't unroll. (This is optional, but it does make it easier.)
Tie a super long piece of yarn around the sock.
Twist the yarn around your fingers to shorten it up.
Make sure you can't see any white.
Tie a piece of ribbon around the sock, knot it, then make a bow.
Grab another small ribbon, loop it around and hot glue the ends together.
Hot glue it to the back of the ornament.
I'll be linking up to THESE parties.