THE FELT FROSTY THE SNOWMAN
Who says you can't build a snowman in Southern California? Not me! Maybe we should call him Toasty the Snowman. It is 80 degrees outside.
Supplies I used:
Felt, felt, and more felt.
Velcro
Sewing Machine
Thread
A tiny bit of batting.
I started out with a yard of blue felt. I folded it in half and sewed it together. I made everything with two layers. I sewed the softer side of the Velcro on the blue felt. I wanted the body of the snowman to really stick. I sewed a square of the "scrathy" Velcro to the back of all the body pieces, so it would catch the line of soft Velcro no matter how she put it on.
I sewed the "scratchy" side of the Velcro to all the accessories. It sticks to the felt really well.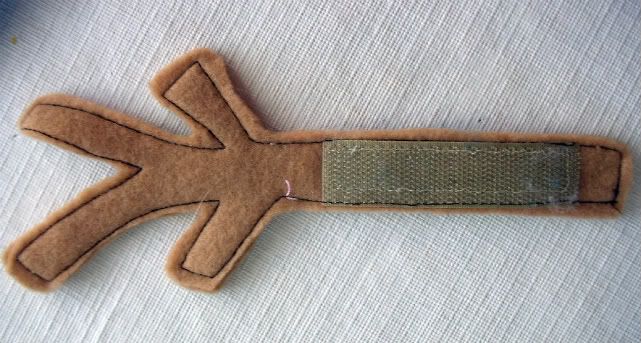 Frosty is complete with his top hat and broom, felt buttons for his eyes and body, pebbles for his mouth,
stick arms, a carrot for his nose, a scarf to keep him cozy, and of coarse his heart.
I used a little stuffing for his nose.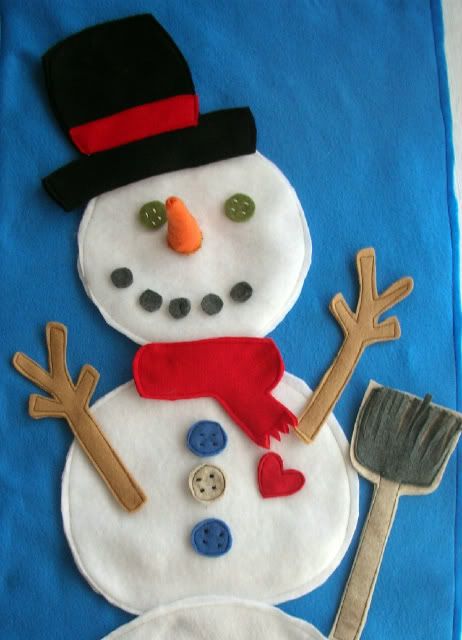 Here's his party accessories. The bow tie doubles as a hair bow and as my little giggler showed me, the mustache doubles as a uni-brow. :)
I used d-rings and Command hooks to hang it on the wall.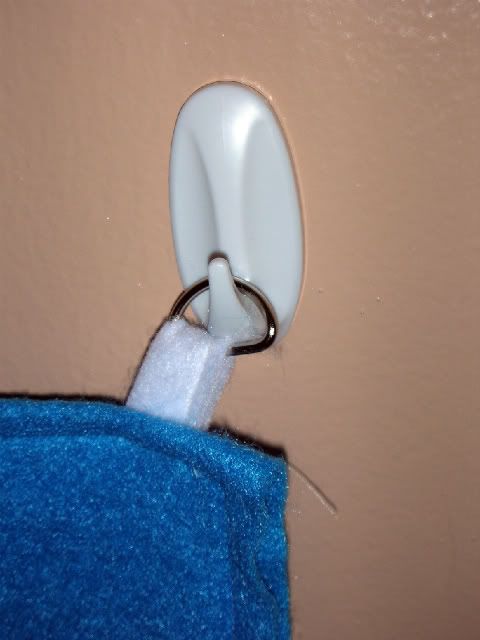 She's having so much fun with him! I really hope this is something special she'll look forward to every year.
Oh...did I mention he's HUGE!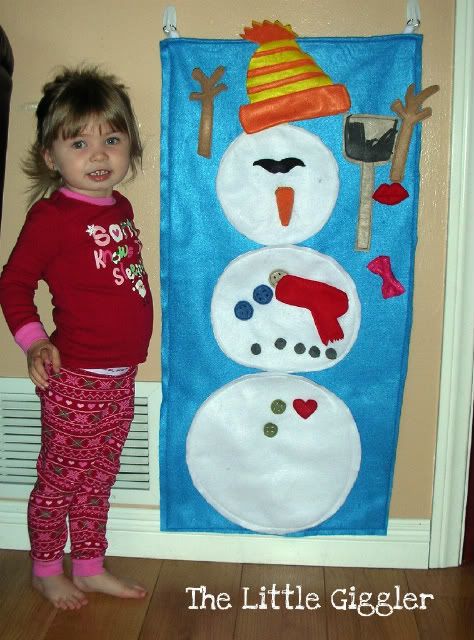 Merry Christmas everyone!!